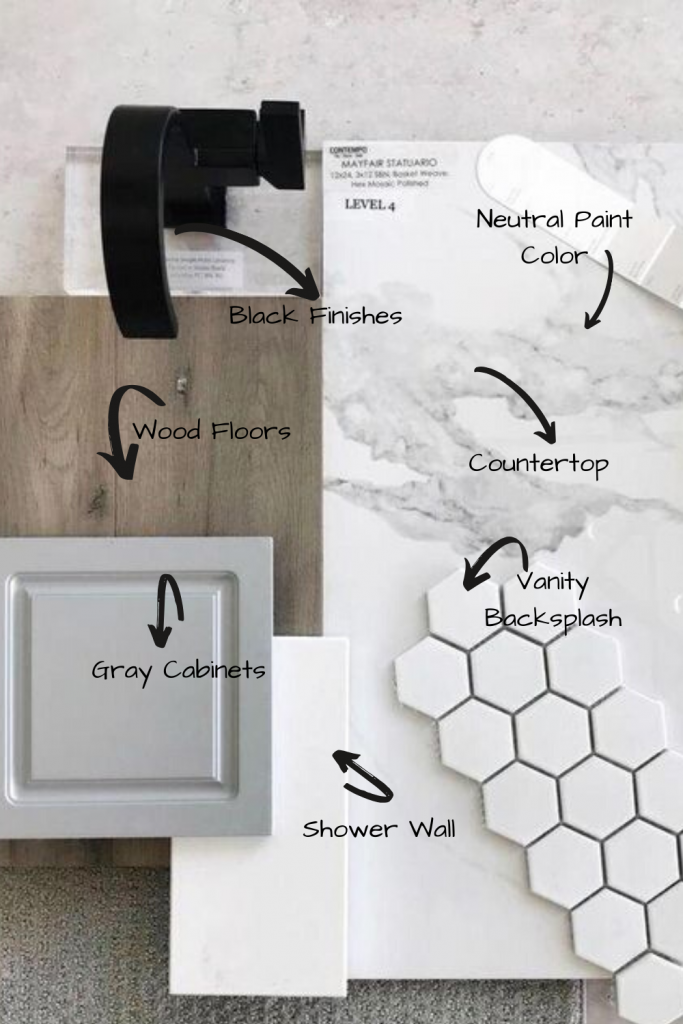 Remodeling a bathroom is extremely stressful and there are soooo many elements to choose and so many options of each that at the end you just end up exhausted just by looking around. But here is a trendy modern rustic look that you can never go wrong.
Use medium to dark wood floors to provide that rustic warm feel to your bathroom. I like these porcelain floor tiles from Home Depot.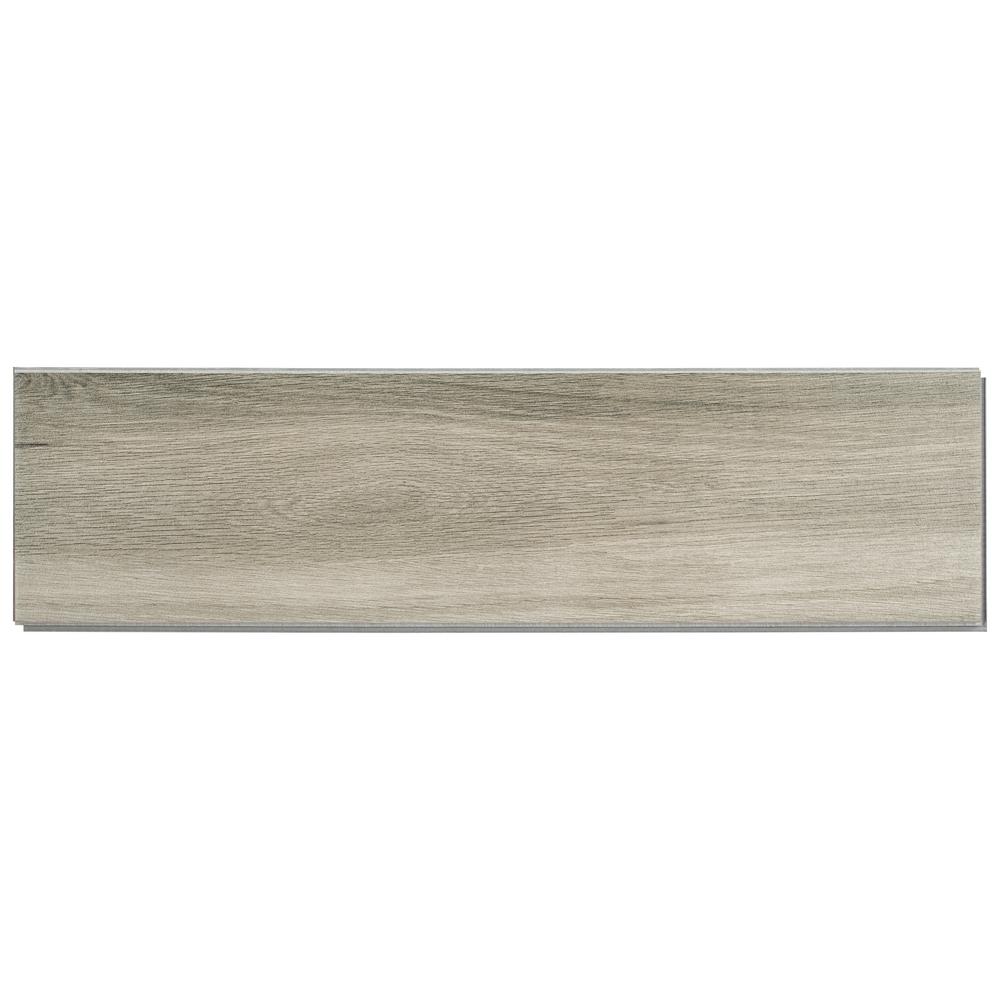 Then paint walls in a subtle neutral color like Frost 57 from Behrs.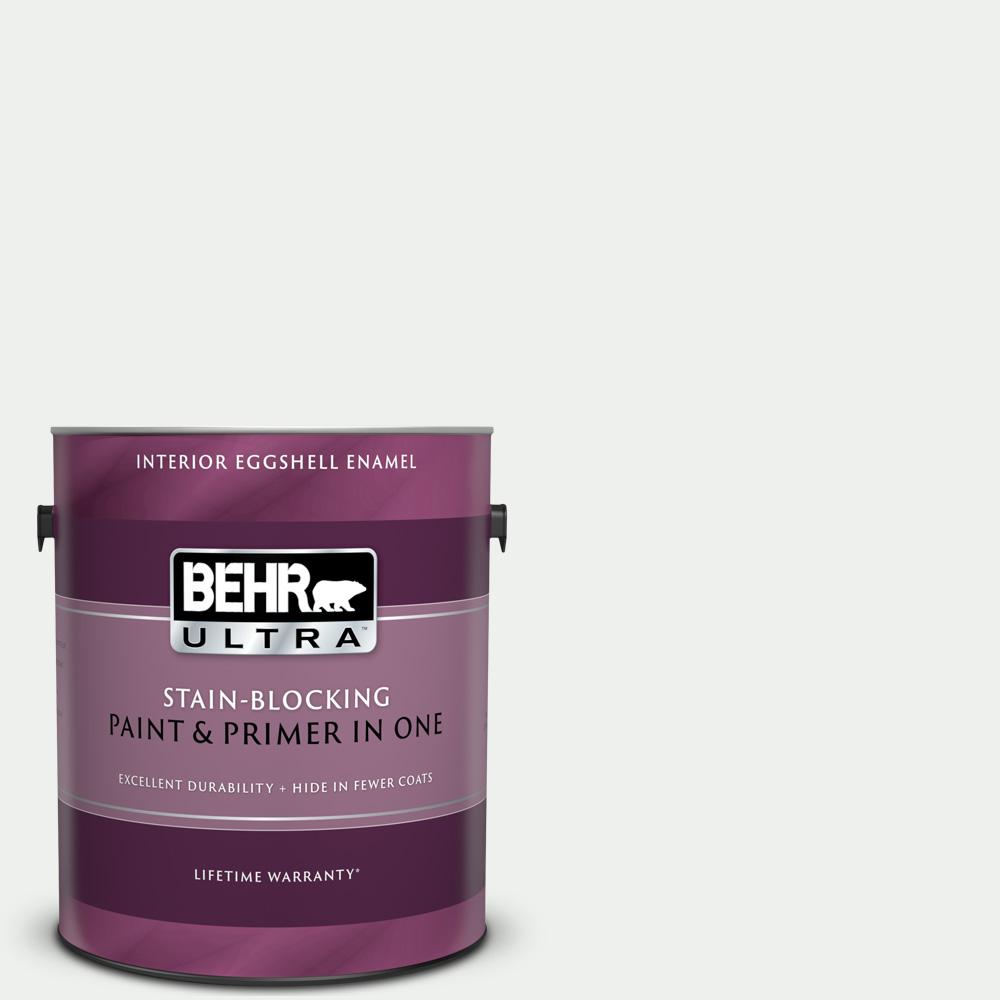 Add subway tiles to your shower walls which are still super trendy and give the bathroom a clean and crisp look.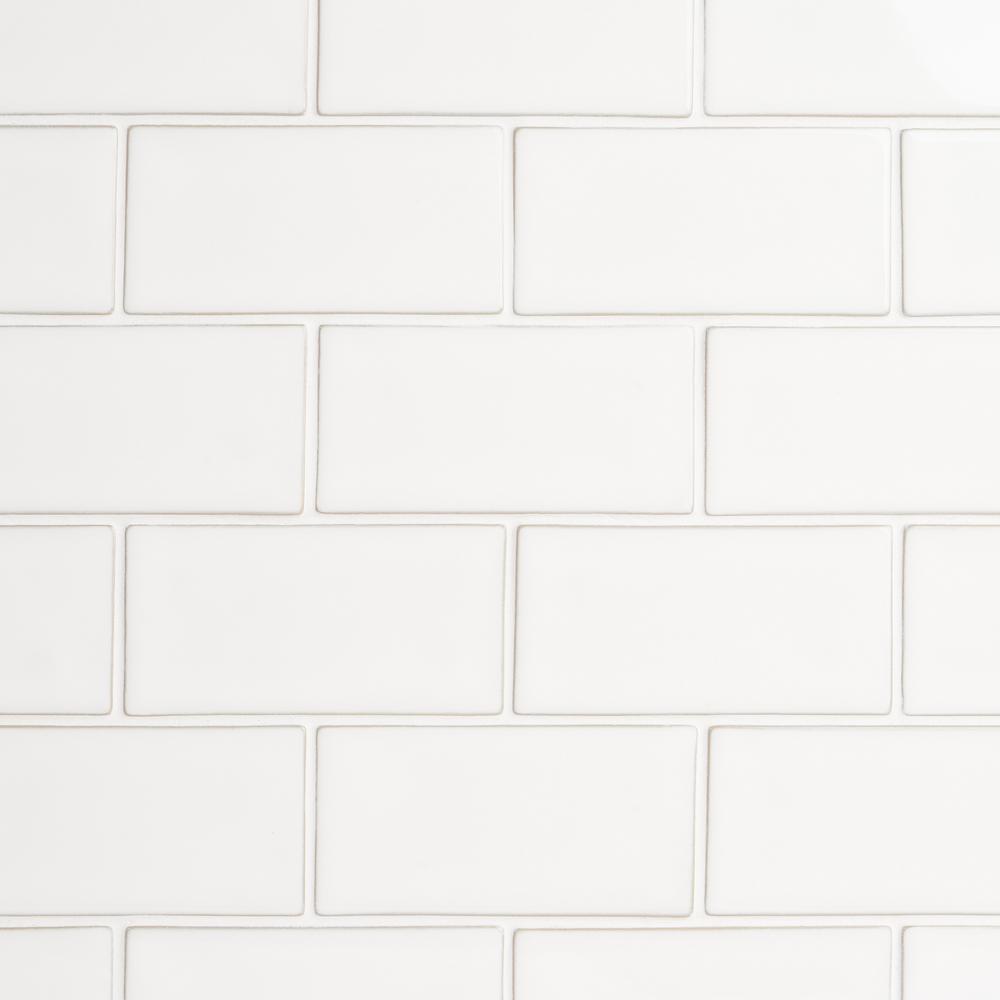 Implement gray cabinets with a white marble or quartz countertop. You can buy these from your favorite home improvement store or you can also have them custom made. We offer great prices for custom made cabinets made of 100% wood and  if you subscribe to our newsletter you get 20% off on your first order. 
Next, use hexagon mosaic white backsplash for your vanity. I am obsessed with mosaic, pattern and painted tile. They are extremely trendy right now in interior decor.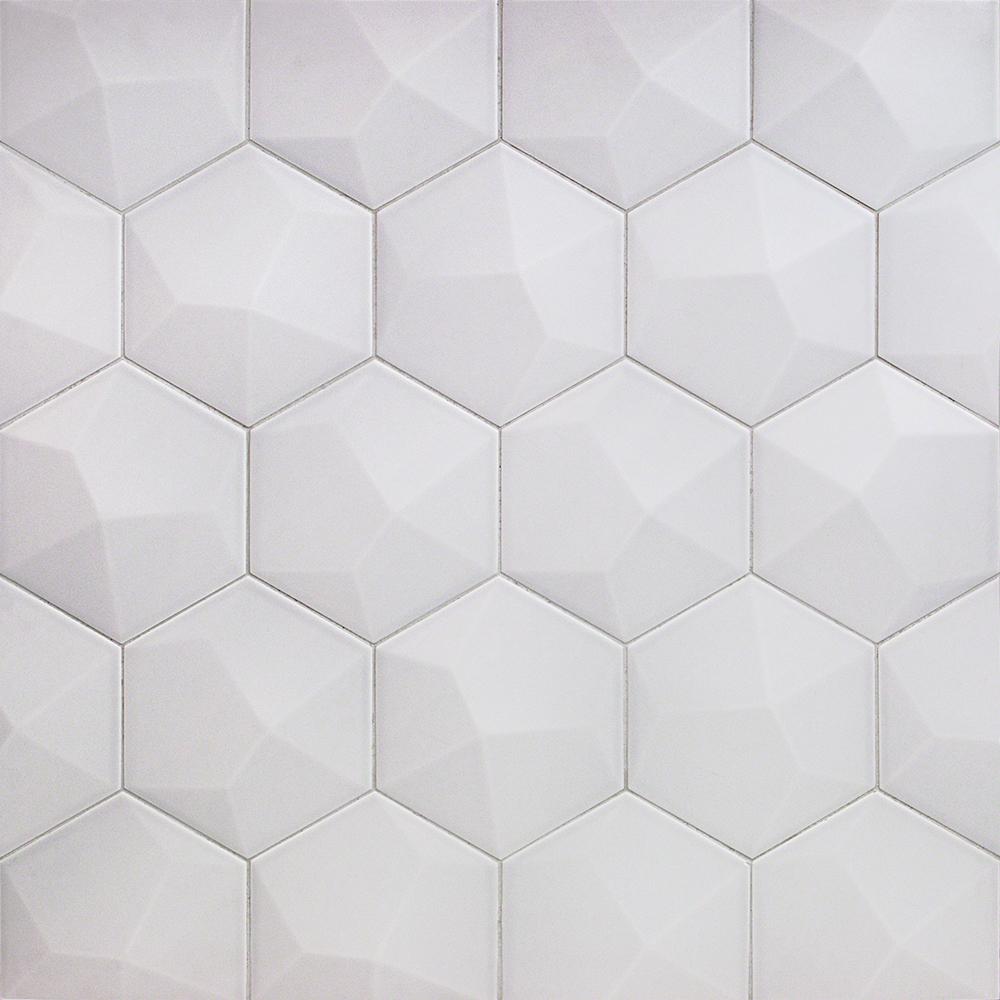 Finally, add black matte finishes. I like this faucet  and cabinet pulls from Amazon.
Hope you liked this bathroom combination. You may also like this post on how to get a Modern Farmhouse Backyard.
If you like more ideas we have tons of ideas in Pinterest. Don't forget to leave a comment below!