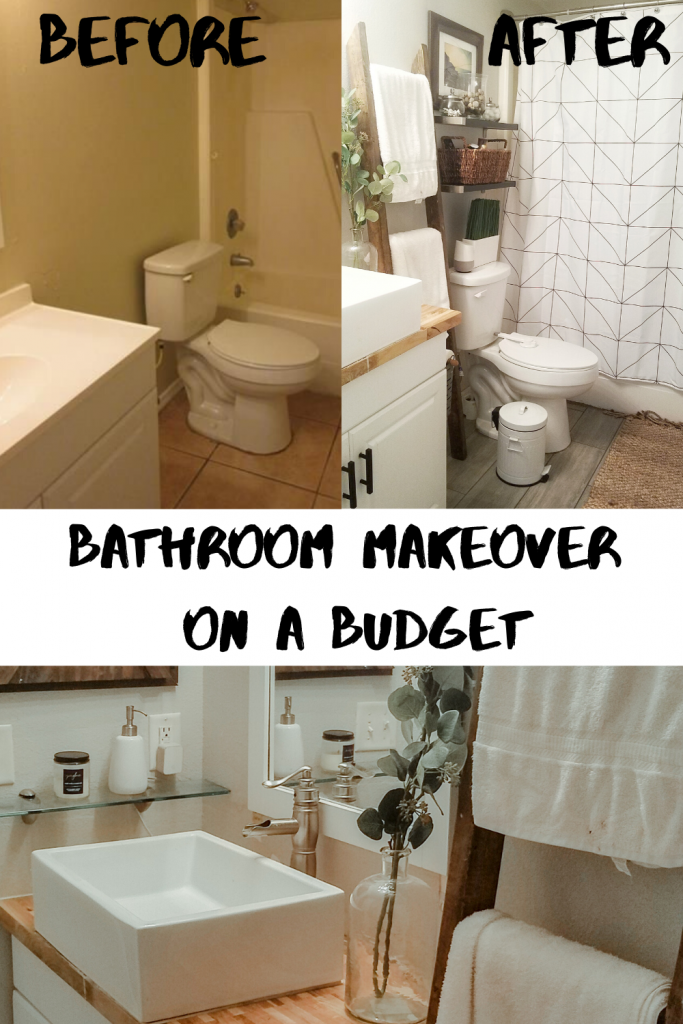 Hey! Hope you guys are staying safe and busy at home during this time. We have been staying busy ourselves and have been working on different projects around the house that we have either never started or never finished like this bathroom for example that we started a long time ago but never got to to finish it. So now that we have the time…. (plus our one year old poured a can of stain on him and ruined the shower curtain) we have decided to finish it up and give it a new look without spending tons of money.
This is how the bathroom looked when we first moved to this house about five years ago. 
Over the course of 5 years we did little things like painting the walls. We used Behr's paint called Sterling.
We also changed the little wall glass cabinet and made a more rustic looking cabinet. I wish I had pictures but we made this before Flippin' Rustic even existed. We used some lumber we bought at Home Depot, stained it in Kona which already comes with Polyurethane to protect the wood from moisture and replaced it with this more updated one.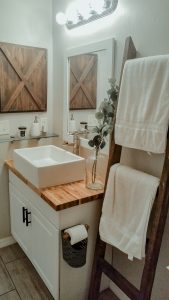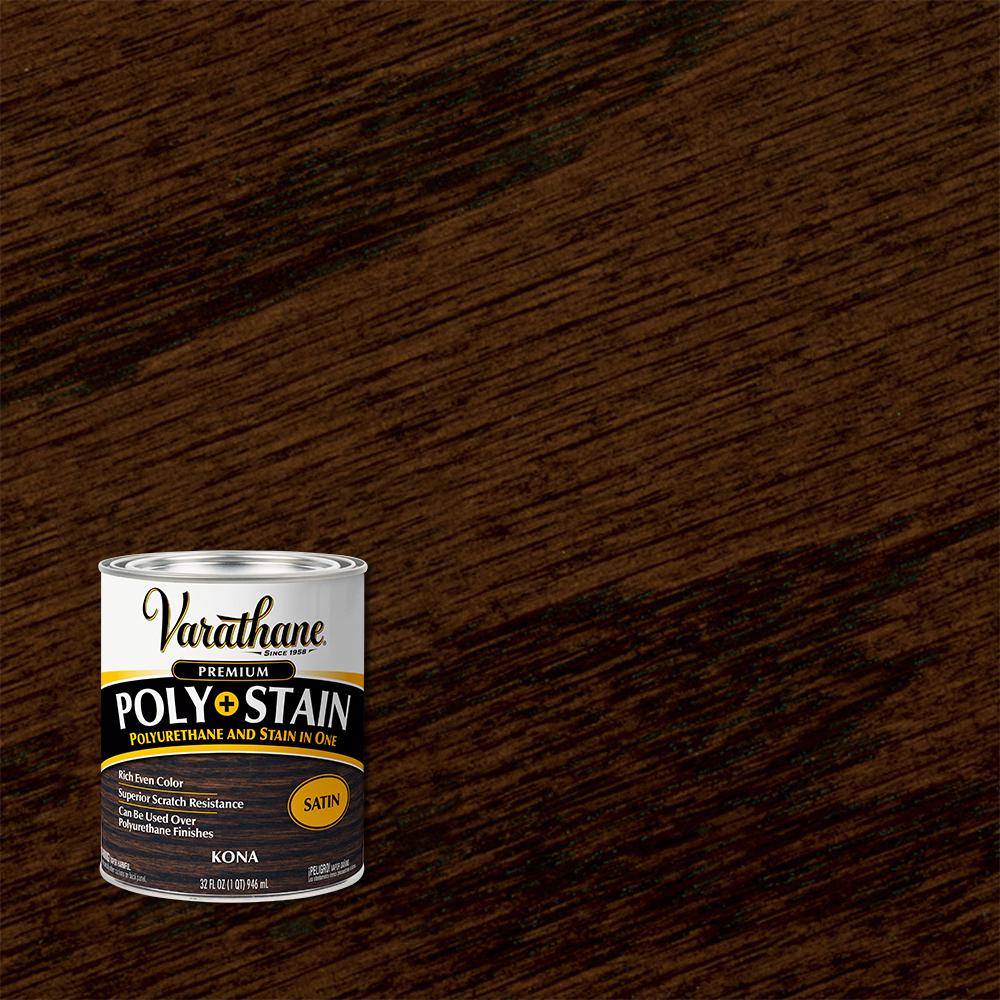 Then, we added some shelves from IKEA. I know you are probably thinking "why the heck did you guys put IKEA shelves when you can make your own?", well this is one of the things we added when we first moved, it was easy, quick and cheap.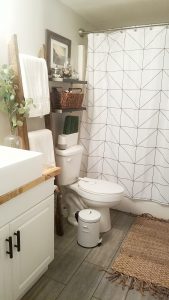 Another update we made, which we actually did it last year, was replacing the sink. We made a custom wooden top and added a vessel sink with a brushed nickel faucet. The one we bought is no longer available, but THIS is a  pretty similar sink and faucet you could use instead.
In these past couples of weeks we had some time to make a couple more changes. One of the updates we made was changing the shower curtain after it got ruined when our one year old decided to pour a can of stain on him. I wanted a white and black pattern which I think is very trendy and pairs well with natural items. We got ours HERE.
We also replaced the silver cabinet door knobs for more modern ones like these matte black pulls to go with the curtain.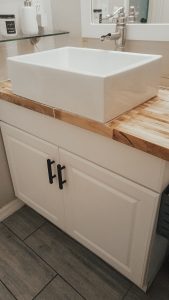 We built this wooden ladder for guest towels which you can actually order through our website. And I bought that cute vase from Hobby Lobby but unfortunately it is currently unavailable. You can buy a similar style HERE and the eucalyptus stems I got them HERE.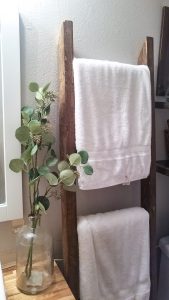 Finally, to tie the modern and rustic look together I added a jute rug and this rustic toilet paper holder.
This whole bathroom during the course of five years ended up costing less than $300. Not bad at all huh? There is still one more thing I would like to do and that is adding a board and batten wall but I am putting that off for now. But as soon as I'm ready to start you will be the first to know!
Hope you liked this bathroom combination. If you like more ideas we have tons of ideas in Pinterest. Don't forget to leave a comment below!