We are Juan and Veronica,  a couple who, like most worked hard to buy our first home and after going through the long process of buying a home, we began the exciting adventure of decorating and without realizing what we were getting ourselves into. We decided to venture into the world of power tools, saws and nail guns to combine both styles and create pieces of furniture and decor that we could both enjoy.
One day I told my husband I was interested in starting up a business in flipping furniture. So we started brainstorming  names until we came up with Flippin' Rustic, soon enough we opened an Etsy shop selling miscellaneous items, then we started making wood signs, frames and flags and eventually people got to know us and asked about flippin' their furniture and making them custom pieces.
A couple months later we found ourselves building tables, barn doors, and many other items and couldn't be happier. We have met great people during this journey and learned little by little what it is to be a business owner.
Our style is rustic, distressed and unique. Every piece is different and every piece has a story. We try to pick the most unique pieces of reclaimed wood for our use. We love the character it gives, but we also work with other types of wood depending on the project.
We have a lot of plans for Flippin' Rustic, and would love for you to be part of them! Thank you visiting and shopping local!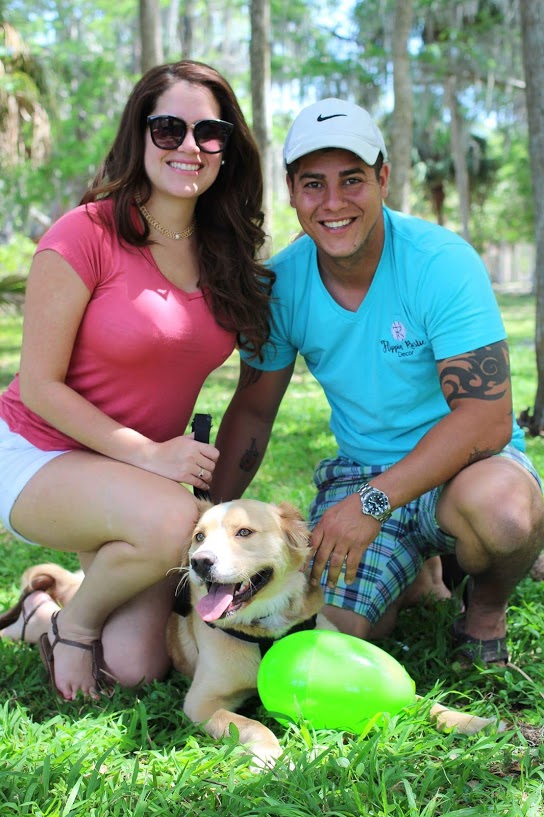 Veronica: Decorator and DIYer with a mayor in Sustainability and a background in Architecture and construction. Loves crafts, animals and the environment.  Enjoys making clients' homes and businesses beautiful.
Juan: Born in Puerto Rico but speaks English better than Spanish. Loves to joke around and make people laugh. Wears all the hats needed but enjoys building the most.
Mowglie: Title: Chief motivator and also our furry son. Born in Clearwater, FL. Keeps everyone on track, hides tools, buries wood and other dooties.