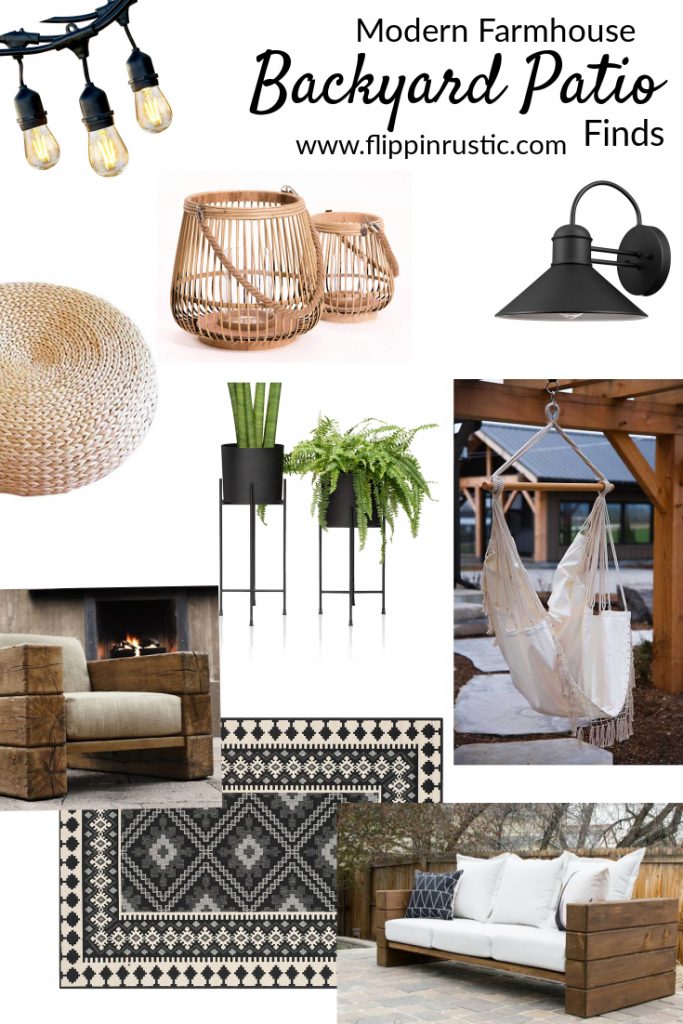 Hello!! Long time no see…. It's definitely a challenge trying to blog, running your own business and being a first time mom but here I am getting back to it and bringing some good stuff. Soooo we will be working on a project soon that involves giving a patio a whole new fresh look with our modern rustic touch so I wanted to share with you a mood board that includes all my home decor ideas and inspirations for this project.
To get this look I put together different elements that include various textures like wood, greenery, fabric, tribal and straw. Natural elements like I explained in our Spring post is a must in today's home decor, anything handmade, artisan or made with earthy elements is a yes go for it!!
If you would also like to go for this modern farmhouse look with a rustic touch,  links are below:
 Flippin' awesome finds:
Beam Furniture Set: We are going to make these so I'll be sure to show you the step by step instructions. You can also request a quote from us just click here
I will keep you posted once we start working on this project so stay tuned. And if you find this post inspirational, please share some pictures, I would love to see how you decorate yours. Happy decorating!
Be sure to follow me on Facebook, Instagram and Pinterest