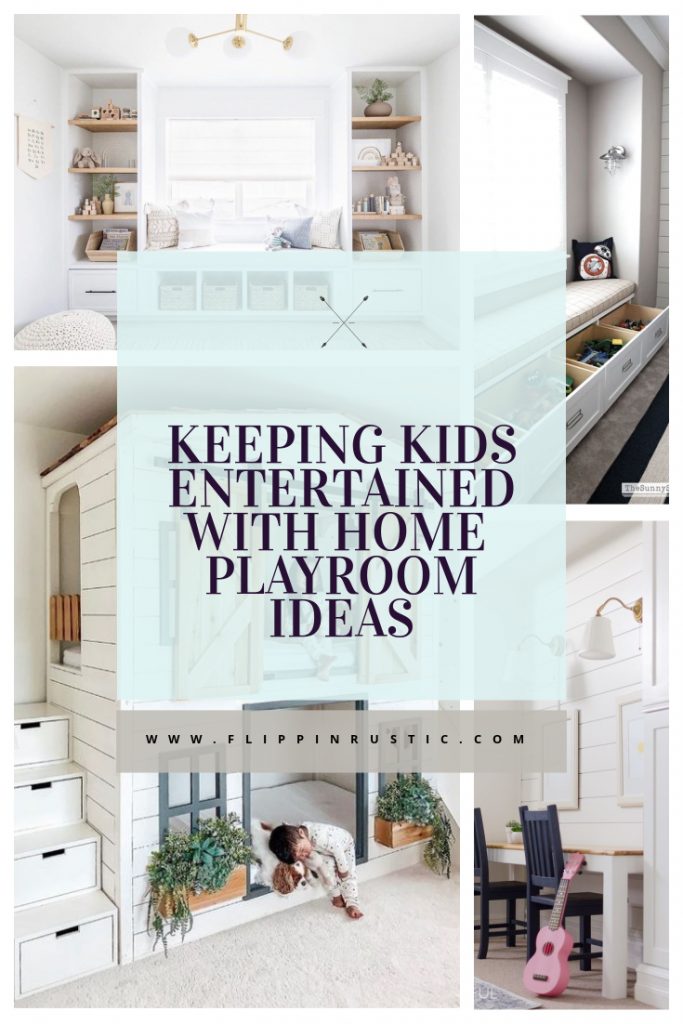 Keeping Kids Entertained with Playroom Ideas
It is no secret that kids love to explore, play, and are constantly on the move but being stuck at home sometimes makes it difficult for them to truly take in their surroundings to learn and thrive. One way to keep them entertained is with playrooms. If you have been thinking about creating a fun, learning, and motivating playroom for your little one, then we have compiled some awesome customizable ideas that you can adopt to give your child the best experience.
Inspiring Décor
Think a bit outside the box on this one. The décor you choose should be inspiring, enriching, and give your child the fundamental stimulation to foster ideas while they play. For example, if your child loves airplanes, implement a cool airplane hanging light. Do they love music? Add some music-themed items to give them the best and supportive space. Be unique and create a loft bed/playroom with a house façade and his/her favorite theme that would blow your kid's mind.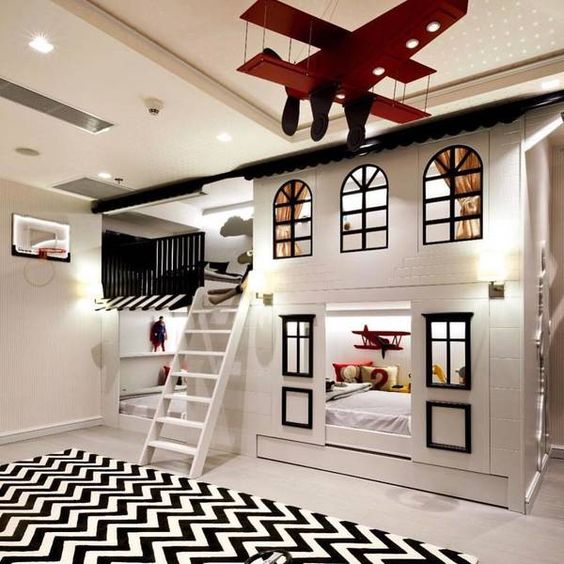 Source: Unknown
Add Color
If your child can clearly communicate what colors they want, then go ahead and ask them! After all, it is their space, so getting their input is an excellent way for them to feel involved. If they have no preference or are still too young to provide feedback, then go with multicolor and patterns, studies have shown that colors can stimulate a child's brain. From the rugs, walls, and seating areas, give it that needed brightness to keep the space entertaining and interesting. A tip from us is keeping the walls neutral, so you have more room to use any colors décor you want and have it match much easier.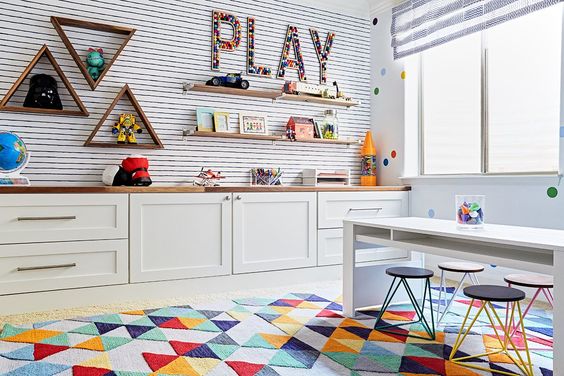 Source: Oh So Jo Designs
Consider Bunk Beds
Entirely custom bunk beds, if you have more than one child, is such a fun thing for them to enjoy. Kids love the idea of bunk beds and rooming with their siblings. They can be in any theme you want, which makes it that much more special for them. Not to mention that bunk beds are a great space saver, giving your kids more room for other customizable things, such as desks and play tables.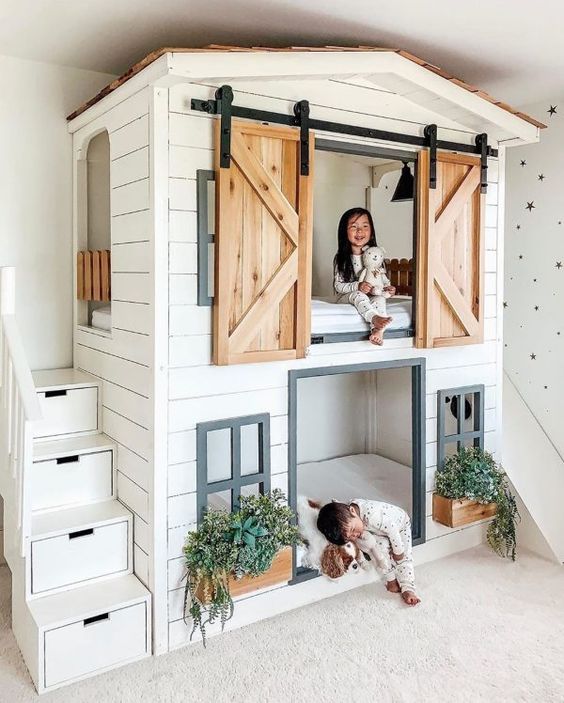 Source: Bodyartstyle.com
Use Organizers
It is not realistic to think that kids will keep their playroom tidy at all times. But what you can do is give them the proper space and item allocation places to give your kids guidance on how to clean up when they are done playing. For example, with a custom shelf and/or bin organizer, you can label each area for what it is dedicated for, giving your kids the ability to quickly figure out where everything is supposed to go when cleaning. Not only will this teach them to clean up after themselves, but it also gives the playroom much more organization and fewer chances of losing toys.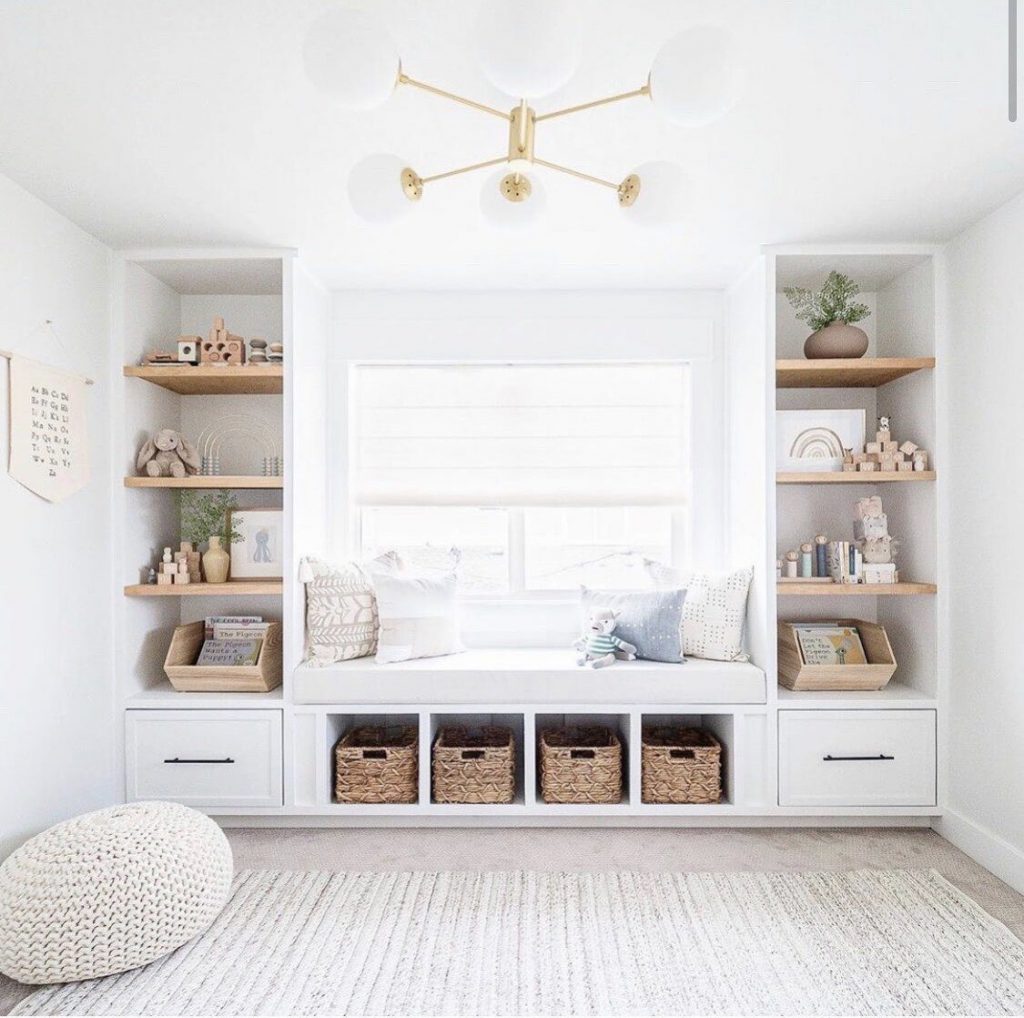 Source: Rockabyemommy.com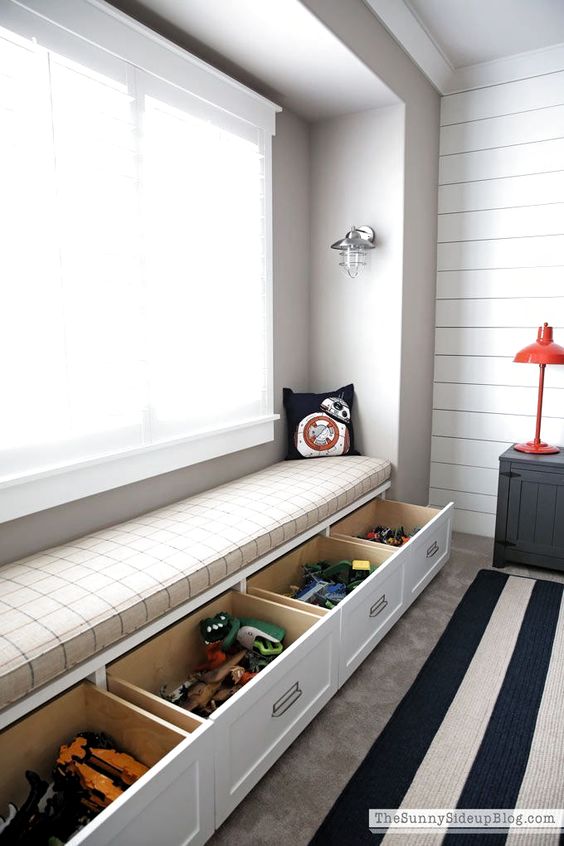 Source: Thesunnysideupblog.com
Conclusion
Though in a perfect world, kids could go outside, let out all their energy, and stay entertained, there will be times when weather or other factoring circumstances prevent that from happening. But when you have the ideal playroom for them, you will never have to worry about them being bored again.
To get started on your home playroom for your little one(s), feel free to contact us at any time, and we will be happy to give you and your child the best-customized space for them to play and grow in.
If you like more ideas follow us in Pinterest. Don't forget to leave a comment below!