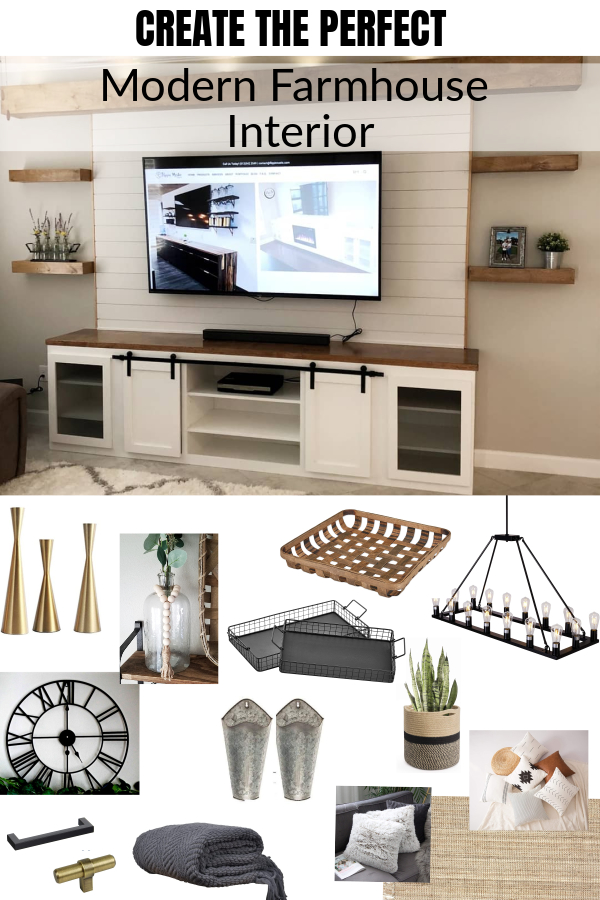 How to Create the Perfect Modern Farmhouse Interior
It is no secret that the farmhouse modern style trend has been heavily involved in the interior designing industry for quite some time. The twist on traditional farmhouse designs with the new innovative era is something that many strive to achieve, mainly because it is so incredibly gorgeous and versatile. If you are on a mission to transform your home to get that modern farmhouse vibe, then here are some excellent tips on how to create the perfect modern farmhouse interior.
Seek Out Unique Accessories
Remember, details matter and you can always reach out to us to help you find the ideal modern farmhouse pieces. There are all sorts of options out there, such as oversized wall clocks, furniture with clean lines and reclaimed wood, antique accents, and handmade pieces. You may also want to consider installing some rustic sconces and other dramatic lighting fixtures to get that sophisticated punch implemented into your design. Even updating your drawers and cabinets with stunning finishes is favorable as well. These little details will collectively add up to really nail down the modern rustic charm you are striving for.
Are you aiming for something totally original instead? If so, let us know and we will gladly make something custom for you that will match your vision perfectly.
Use Natural Fibers
Modernizing your farmhouse interior is strongly inspired by neutral colors. So, during your planning phase, think about bringing some outdoor colors inside, such as natural wood, hemp fabrications, finishes, and linen. Also, handcrafted and organic would be much more valuable to the look and feel you are going for instead of store-bought.
Stick with Neutral Wall Colors
In general, all farmhouse designing share that neutral color palette, consisting of different shades of gray, brown, or even both. Though it may be tempting to add some vibrant colors to your walls, it would be better for the overall theme to stick with neutral. Keep in mind, even with white walls, you can still spice up the rooms with some colorful accents and décor. Greens, reds, burnt oranges, and deep blues all go well for the modern farmhouse look against blank walls. You can also consider adding some metals into the mix to add needed contrast and promote that relaxed vibe.
Mix Textures
When it comes to that rustic character, you can add to that appeal by mixing up the textures in your home. For example, when you are picking out your furniture, go with items that have distressed surfaces or feature knots and scratches. Then you can top it off with some more textured items, such as faux-fur pillows and knitted blankets. Though mixing textures is a delicate act to get it right, it is worth it when you find the perfect combination of texture and color. If you are getting frustrated or are having a hard time with this area, then please do not hesitate to reach out to us and utilize our professional interior décor and furniture designing services.
Don't Overdo It
It can be all too easy to find an abundance of things to add into your interior design but try to steer clear of overcrowding. Incorporating too many modern farmhouse-inspired features can make the space feel cramped and overstimulating, which is the opposite of the cozy environment you want to have. There are certainly endless possibilities, but really think about how each piece you add will benefit and complement each other without being overburdening.
Conclusion
There are many ways you can incorporate interior designing styles to truly get that modern farmhouse look you have always aspired to have. Though these tips are meant to guide you in the right direction, remember that interior design is such an imaginative and creative time. Put your own spin on it to make it as custom and fitting to your style to be entirely satisfied with the results. With that being said, do some planning, follow these tips, and keep your creative-eyes open to achieve that modern farmhouse interior designing appeal in no time.
Hope you liked this post. You may also like how to get a Trendy Modern Rustic Bathroom  and Modern Farmhouse Backyard
If you like more ideas follow us in Pinterest. Don't forget to leave a comment below!