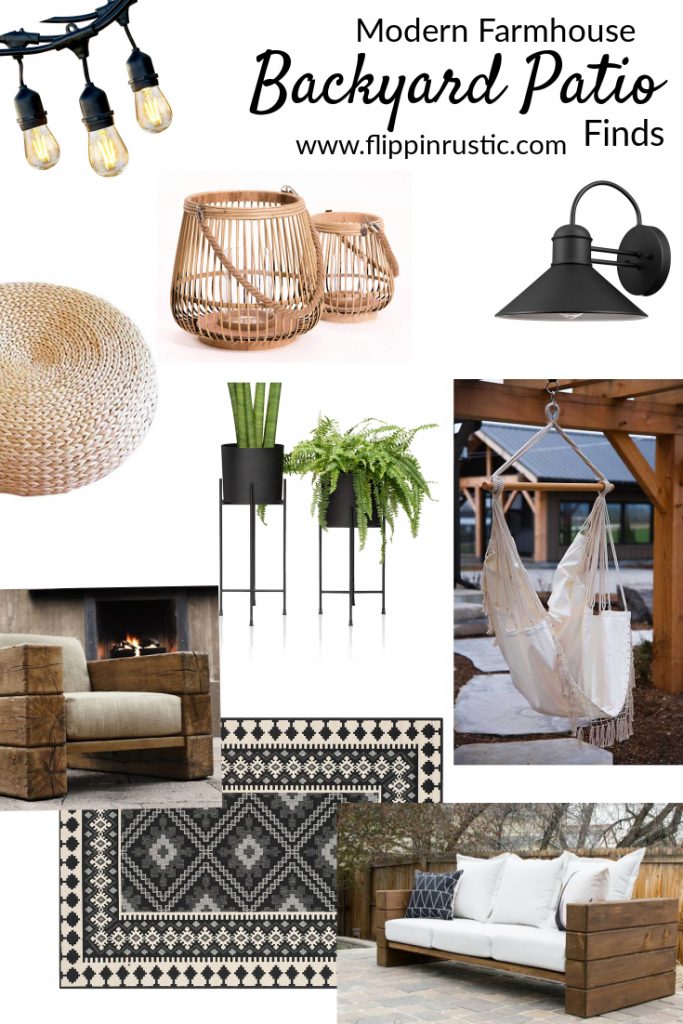 Hello!! Long time no see…. It's definitely a challenge trying to blog, running your own business and being a first time mom but here I am getting back to it and bringing some good stuff. Soooo we will be working on a project soon that involves giving a patio a whole new fresh look with our modern rustic touch so I wanted to share with you a mood board that includes all my home decor ideas and inspirations for this project.
To get this modern rustic feel to your patio I put together different elements that include various textures like wood, greenery, fabric, tribal and straw. Natural elements like I explained in our Spring post is a must in today's home decor, anything handmade, artisan or made with earthy elements is a yes go for it!!
UPDATE 4/10/2023- Three years later (WOW!!!) and natural elements are still very trendy in today's home interior design. Choose materials such as, wood, wicker, concrete, wood, seagrass, and any other organic elements you can think off, there is no right or wrong.
If you would like to go for this modern farmhouse look with a rustic touch, links are below:
Flippin' awesome finds:
If you find this post inspirational, please share some pictures, I would love to see how you decorate yours. Happy decorating!
Be sure to follow us on Facebook, Instagram and Pinterest