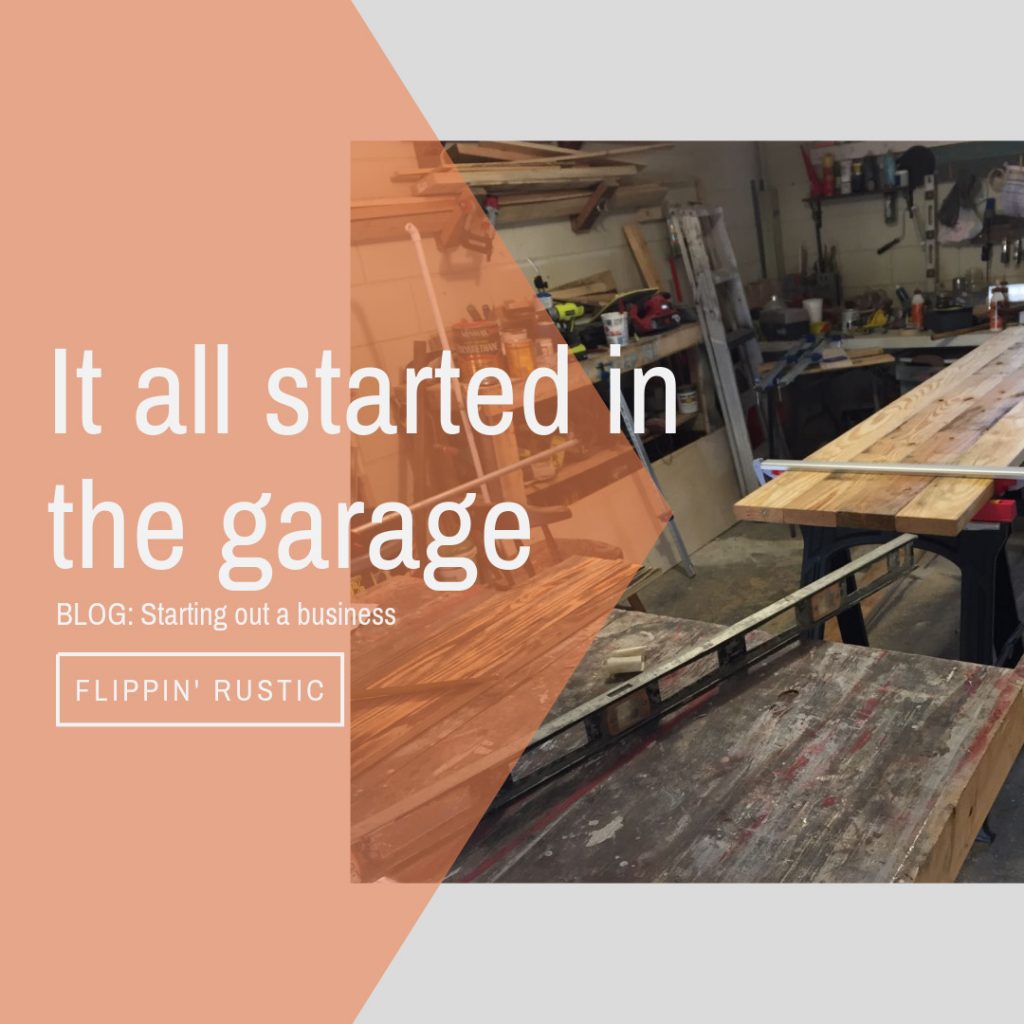 Did you know Flippin' Rustic started out of our home's garage?
For the first 2 years, Flippin' Rustic grew up in a one-car garage, then eventually it started taking over the backyard until it finally took over the living room. We even got rid off our sofa and any other bulky furniture we had, to make some space for new orders (our stuff was old anyway!). Since now we were furniture makers, we wanted to build everything for our home, the only problem was now we didn't have any time to make any for us.
At first we started small by making flags, signs and small decor, until we started picking up old furniture and bringing them back to life. Soon enough the garage was starting to get filled up, once we started getting orders for custom furniture, it was time to move on to the backyard, thankfully our neighbors did not care about the noise so we were able to hammer, use the chop saw and spray paint everything we could.
A year later, we had no space except inside our home. Juan was working in the garage, the two employees were working in the backyard and me? Well I was working now in the living room. After multiple calls to the A/C guy to clean our dusty vents, $150 to unclog our pipes due to chalky paint, and a visit to the hospital, it was finally time to move out the house and get a place to work.
So here we are almost three years later we finally rented a space located in Tampa, where we can work and not worry about the house. It was not easy starting the business but it was a blessing and we are happy every single day we got to work on someone's piece, no matter the place. We have bigger plans for Flippin' Rustic, hope you continue to trust us and help you decorate your dream home.
A little Trivia Question?
What other business started out of a garage?