Cabinetry is not Just for Kitchens Anymore
The days of cabinetry only being used in kitchens and bathrooms are over. Today's cabinetry is extremely versatile and meets a room's specialized needs.
According to Paul Radoy, Merillat cabinetry, design services manager, a growing trend in today's homes is the multipurpose room, which can be used for anything from hobbies to everyday activities.
In a multipurpose room, cabinetry provides homeowners with functionality, yet has the ability to blend in with the décor of the rest of the home.
"The cabinetry in the multipurpose room can match the cabinetry and wood in the rest of the home to keep a consistent and connected look throughout," said Radoy.
Lifestyle Uses
The multipurpose room can be used for a variety of hobbies. Areas are built into the room, which can be used for crafts, sewing, entertaining, or just relaxing.
Homeowners can also use part of the room as a home office and homework area for kids which is also a very common use due to the pandemic as well as a be used as a guest room.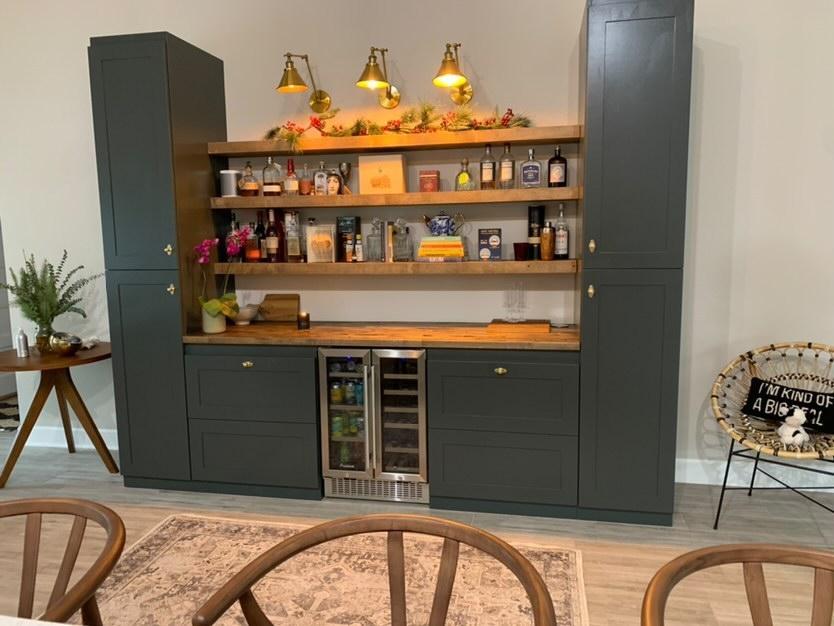 Organizational Uses
"Organizational options make the space work smarter for personal activities," said Radoy. "Including cubbies, a "drop zone" and a pullout trash bin to  keep items neatly tucked away."
The use of the cabinetry can provide a great deal of storage to accommodate all of the homeowner's needs.
"Homeowners might also want to consider the addition of an island on wheels in order to have additional storage and have a moveable work space," said Radoy.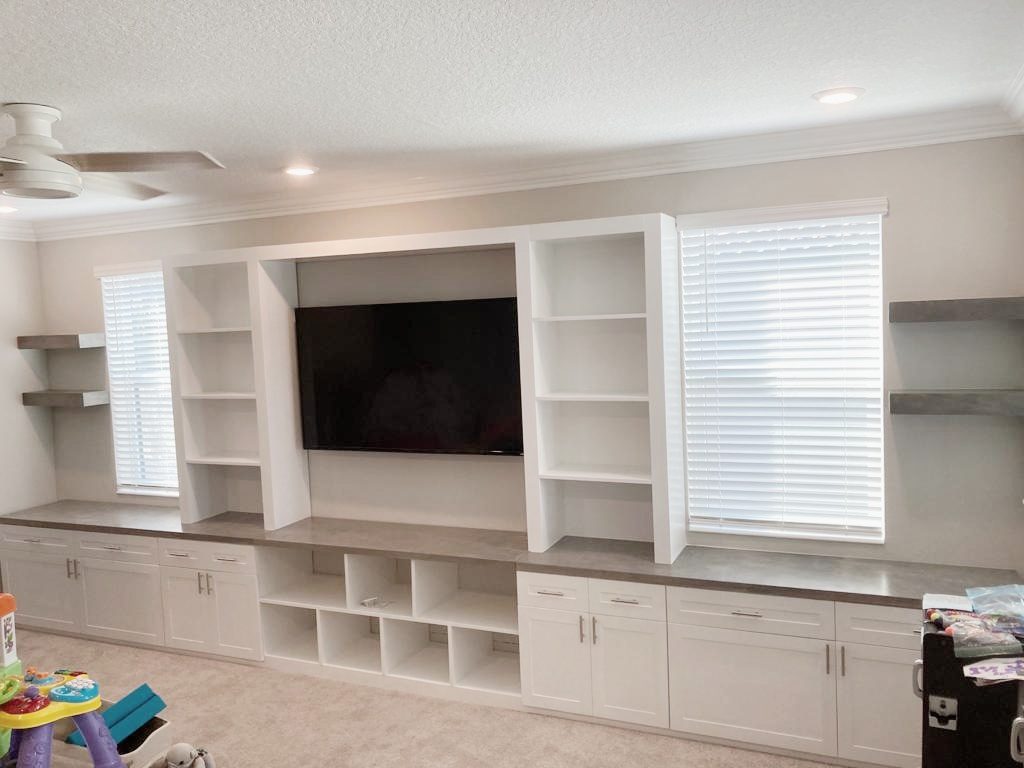 Everyday Uses
The multipurpose room is equipped with an ironing board pullout, washer and dryer, and clothes rods.
"Homeowners can work out, do laundry and help the kids with homework all in the same place," said Radoy. "The room really serves a variety of purposes."
A multipurpose room can accommodate all these activities and hobbies while providing extra storage.  Weather you are shopping for a new home or remodeling, you should consider this type of space. The multipurpose room is an example of how high traffic and function can co-exist with high style.
At Flippin' Rustic we make your ideas a reality, contact us to get a quote!
Follow us on Facebook, Instagram and Pinterest.